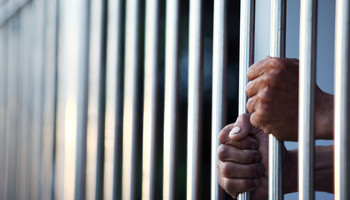 Medical Malpractice: One-Third Of Cases Are Inaccurate Or Delayed Diagnosis
A study found that inaccurate or delayed diagnoses resulting in serious harm can be linked to three disease categories.
STATEWIDE — When you go to the hospital you expect to get the right diagnosis and the right care. Unfortunately, that's not always the case. A new study tried to figure out why that is.
The study done by the Society to Improve Diagnosis in Medicine shows one-third of malpractice cases that result in death or permanent disability are due to an inaccurate or delayed diagnosis.
"This research confirms that inaccurate and delayed diagnoses remain the most common, most catastrophic and most costly of serious medical errors," said Paul Epner, Chief Executive Officer and Co-Founder of SIDM.
A man from Indiana experienced this firsthand after his wife died.
In 2017, Billy Turner filed a malpractice complaint with the Indiana Department of Insurance under the Medical Malpractice Act, which accused Dr. Charles McKeen's treatment of his wife resulted in her death, said Legal Newsline.
Turner said there was a delay in exploratory surgery after his wife had been readmitted to a hospital. Turner also had a witness list with an expert hematologist who would testify that McKeen failed to prescribe the right dosage of anti-coagulation medications.
The Indiana Supreme Court ruled in favor of Turner.
The study used cases similar to this to identify patterns in why inaccurate diagnoses happen.
The study found that roughly three-quarters of inaccurate or delayed diagnoses resulting in serious harm can be linked to three disease categories: cancers, vascular event, and infections.
However, with the results from the study, Epner says they're a step closer in understanding when and where inaccurate or delayed diagnoses happen.
"Now, we need research to identify and test solutions that will help us prevent them," he said.
He says the study highlights the need for further collaboration across the healthcare system to improve diagnosis and give patients the best outcome.
If you want to learn more about filing a medical malpractice complaint, click here.
(Photo: Daniel Reinhardt/Picture Alliance/Getty Images)
https://www.thetampainjurylawyer.com/wp-content/uploads/2019/08/jail.jpg
200
350
admin
https://www.thetampainjurylawyer.com/wp-content/uploads/2018/03/logo-small.png
admin
2019-08-08 11:13:16
2019-08-08 11:13:16